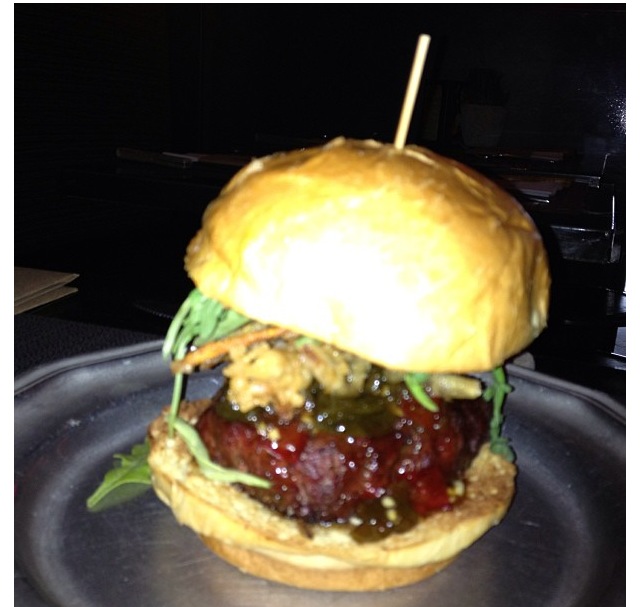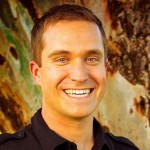 Scott Savage is a husband, father, writer and pastor. He serves as the Minister to Young Adults at North Phoenix Baptist Church. He blogs at thejoshuacollective.com. When Scott laughs, his cackle can be heard around the world.
I'm not sure when the burger craze took off in the 2000s, but it made $10-15 burgers the talk of town, including Phoenix.
It was in full swing in Phoenix by the mid 2000s and it is seems here to stay.
While not everyone is wiling to pay $12 for the same entree they can make on the grill at home or grab for $3 at In-N-Out, I've discovered several local spots which offer incredibly unique takes on this American staple.
My favorite non-fast food burger spot in Phoenix is The Grind. It's on the short list of places I'll consistently choose for my birthday or a celebratory occasion. I'm not the only fan of the Grind. In July 2010, The Grind was named one of the Top 10 new burger spots in America by Bon Appetit magazine.
In a sea of upscale burger joints, The Grind sets itself apart on a couple fronts.
First, the method of cooking is unique. The Grind uses coal-fired ovens, enabling them to cook burgers at 1000 degrees Fahrenheit. According to the menu, this quicker process locks in flavor and leads to a better burger. Second, they win with great presentation. Their burgers are stacked so tall I have to squish the burger and give my jaw a work out to take a bite.
My wife and I returned there recently for an early Father's Day dinner. We weren't disappointed.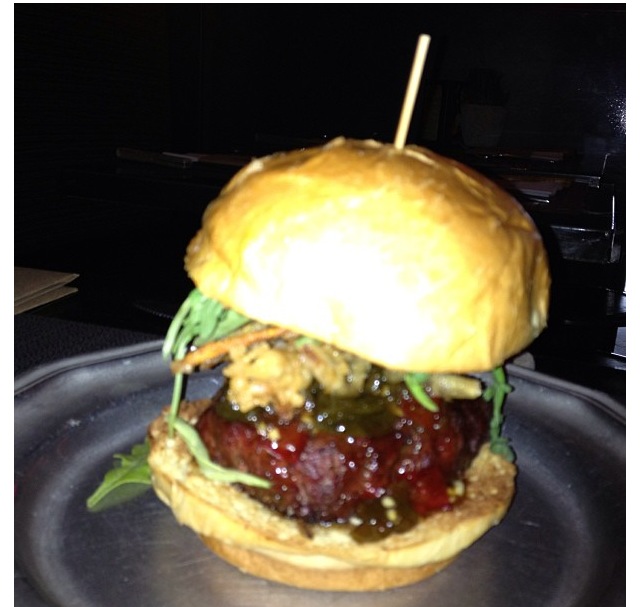 I ordered my favorite menu open – the Sweet and Sour Burger. This burger is a unique mix of flavors. Candied jalepenos are the base for fried ratatouille, on which a bed of arugula sits. A garlic aioli sauce sufficiently covers a toasted brioche bun, which stands up well to the many bites this burger takes to get down.
The burger lives up to its name, blending the spice characteristic of the Southwest and the sweetness one is surprised to find on a burger.
While one can walk into any restaurant and find a bacon cheeseburger with barbecue sauce, this burger stands out in a unique way – without being crazy bizarre.
The Grind offers fries – regular and sweet potato – as an a la carte item. My wife and I enjoyed them as an appetizer before our burgers – they're a solid choice. We ordered the mac and cheese for our son, who joined us on this most recent visit. It was bland and pretty disappointing. (My wife does her own homemade mac and cheese with full loaves of cheddar and jack and a pound of bacon, so I think I'm a biased source).
The restaurant is a long and narrow venue with elevated booth and high top bar style seating. Not the kind of place you'd want to drag a crew of small children, but our son did alright during our dinner in his high chair. There are a couple TVs if you're concerned about missing a major sporting event. But you won't feel like you're at Zipps or Buffalo Wild Wings where during slow periods, the TVs outnumber the patrons. The noise level was loud, but not uncomfortably so.
I highly recommend The Grind if you're a burger lover.
Bon Appetit wasn't far off when they chose The Grind for their top list.
(The Grind is located on the southwest corner of 40th Street and Camelback Road in Phoenix. You can find them online at thegrindaz.com.)
Looking for more great local restaurant reviews? Get in the loop and sign up for updates!
YTo4OntzOjk6IndpZGdldF9pZCI7czoyMDoid3lzaWphLW5sLTEzNzI0MjcxNzQiO3M6NToibGlzdHMiO2E6MTp7aTowO3M6MToiMSI7fXM6MTA6Imxpc3RzX25hbWUiO2E6MTp7aToxO3M6MTM6Ik15IGZpcnN0IGxpc3QiO31zOjEyOiJhdXRvcmVnaXN0ZXIiO3M6MTc6Im5vdF9hdXRvX3JlZ2lzdGVyIjtzOjEyOiJsYWJlbHN3aXRoaW4iO3M6MTM6ImxhYmVsc193aXRoaW4iO3M6Njoic3VibWl0IjtzOjEwOiJTdWJzY3JpYmUhIjtzOjc6InN1Y2Nlc3MiO3M6NTA6IkNoZWNrIHlvdXIgaW5ib3ggbm93IHRvIGNvbmZpcm0geW91ciBzdWJzY3JpcHRpb24uIjtzOjEyOiJjdXN0b21maWVsZHMiO2E6MTp7czo1OiJlbWFpbCI7YToxOntzOjU6ImxhYmVsIjtzOjU6IkVtYWlsIjt9fX0=