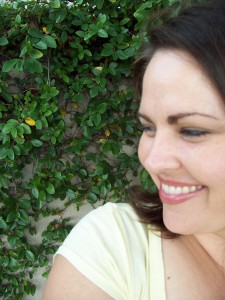 Today I am thinking about how to heal from pain in a healthy way. I actually borrowed my title from Scott Savage, a friend and the author of The Joshua Collective blog. You'll see his name in my writing from time to time because he also happens to be the pastor at Crash, a group of service oriented followers of Christ among whom I'm grateful to be counted. Anyway, I digress.
A few months ago at Crash, Scott talked about forgiveness and how it can change our lives. He talked about the true definition of forgiveness and whether or not it's always appropriate to reconcile with the forgiven person (it's not, btw – think abuse etc). It was a very powerful conversation for me – so maybe I'll talk about that sometime. But today, I want to share a phrase he used that has rung in my ears ever since.
He said, "Forgiveness is both a decision and a process."
As I mulled over those words, it occurred to me the last part of the sentence applies to far more than just forgiveness. Since then, the phrase has re-attached itself to something else in my life, the concept of healing. Healing – "is both a decision and a process."
Healing has been a significant part of my life the last several years. In that past 6 years, my brother, mom and dad all died of cancer. Healing from pain that profound has been a long process. Many of you know that I had a severe miscarriage last year. I'm not going to recount that all right now but suffice it to say, it was a scary experience for me and I felt very grateful to still be here in the end.
I determined immediately afterward that I would be open both to the grief and the healing I wanted to experience as a result. Part of me wanted to be authentic and part of me wanted to speed the process. (After all, as a mom, I didn't have time to wallow in grief, right?) From time to time, I've shared what it's been like to recover from the loss of our baby and deal with the "scary" factor of being pregnant after such a traumatic miscarriage.
So, that was the "decision" part. I've often heard people say that the only part of life we control is our response to it. The decision to seek healing was within my control.
What I wasn't as prepared for was the "process" of healing – which has at times smacked me in the face like a ton of bricks.
There have been odd moments like when I reached my 11 week mark in the new pregnancy (the week of pregnancy in which I'd last miscarried) and realized it coincided with the due date of the baby I'd lost. Ugh. Or the wedding where I suddenly found myself gulping back huge sobs as I happily squeezed the chunky little rolls of my dear friend's baby. Most recently, I surprised myself by bursting into tears at the feeling of practice contractions squeezing my belly. The last time I felt those labor pains, my baby was dead and I feared I might be joining him or her.
For a while, I stopped writing about these things because I didn't want to seem to be drawing attention to myself and because I don't have a pat answer for how to resolve those feelings.
But my experiences and the support of friends over the last few weeks has convinced me that sharing is not only a good thing, it's part of the healing I so want to have.
A few weeks ago, I did an incredibly (un?)-acrobatic move (for which I'm not currently in shape!) in the bathroom of a hotel room that literally landed me on my bum for a week and limited my ability to walk or do basic tasks for several more. During that time, several friends and my mother in law supported me with love and help in the form of meals, healing herb teas, help cleaning and words of encouragement.
In the meantime, I had a chance to sit quietly and face the fear I'd been unsure of how to resolve. Somehow, just sitting there, being honest about how I felt and letting myself grieve quietly healed my heart in a way I cannot explain. Allowing friends to express their kindness so sweetly left me feeling surrounded and safe.
Finally, last week, my honest answer to a friend who asked how I was feeling about the upcoming birth of my new little baby resulted in an eye opening response from her. I had been hoping to "overcome" my anxiety before labor and go in feeling strong and utterly fearless.
But she said, "It would be strange if you didn't feel a little fear after what you went through. Instead, why not acknowledge it as part of your experience? It doesn't mean you're weak. Just human." Her words helped me to know that feeling fear doesn't necessarily mean I'm "not dealing" with it.
Those little moments of help, of support and of wise words from friends reiterated what I've been starting to believe about healing.
Healing takes different lengths of time and different forms for all of us. I think it's possible to become lost in grief or to pretend that our experiences haven't affected us. I have seen this happen but that's not what I want for me. For me, healing has taken the form of being open to those tears when they come but also being determined to get up and move as soon as I recover even a little strength. I pray when I feel afraid and ask for courage. And, not least, I'm learning to share honestly with those who love me about how those experiences are still changing me – and letting those friends strengthen me when I'm not sure I have any strength left.
I don't know what healing you might be seeking in your life right now but I hope just knowing that you are not alone in looking for it will be encouraging to you. Decide you want to heal, pray, share with those who love you – and be open to the process of healing that will surely follow.
With love…
Monna
p.s. if you're looking for more information about healing from Miscarriage, I've written quite a bit about it. Start with Recovering from Miscarriage, One Month Later.
I share my story in the hope that it will make you feel less alone. Please pass it on if you know of someone who it might encourage.
Don't miss updates from Organic Mama Cafe. Subscribe.
YTo3OntzOjk6IndpZGdldF9pZCI7czoyMDoid3lzaWphLW5sLTEzNTAxMTEyMDIiO3M6NToibGlzdHMiO2E6MTp7aTowO3M6MToiMSI7fXM6MTA6Imxpc3RzX25hbWUiO2E6MTp7aToxO3M6MTM6Ik15IGZpcnN0IGxpc3QiO31zOjEyOiJhdXRvcmVnaXN0ZXIiO3M6MTc6Im5vdF9hdXRvX3JlZ2lzdGVyIjtzOjEyOiJsYWJlbHN3aXRoaW4iO3M6MTM6ImxhYmVsc193aXRoaW4iO3M6Njoic3VibWl0IjtzOjEwOiJTdWJzY3JpYmUhIjtzOjc6InN1Y2Nlc3MiO3M6NTA6IkNoZWNrIHlvdXIgaW5ib3ggbm93IHRvIGNvbmZpcm0geW91ciBzdWJzY3JpcHRpb24uIjt9