Oops! Did you forget today is Valentine's Day? It happens to the best of us. Don't worry. I've got the hookup for you. Don't stop on the side of the road and spend a fortune on a big cheap red teddy bear and nasty wax filled candy. Instead, visit a fabulous local pâtisserie. They'll save your day.
To make you feel better about being late, I'll admit, I am too! On my post, that is. I genuinely intended to put this up early in the week but life sort of obliterated my plans. Is it good that I'm getting used to being thwarted?
Instead of getting stressed about my plans, I spent the afternoon with my little reader, making Valentine bookmarks. Usually I lack talent in the crafting department but thankfully cut paper and ribbon tying is within my skill set.
So, on to the saving of Valentine's day!
If you need chocolates or pastries, a local family business has both offerings all tied up in a bow. Literally. Karl's Bakery and The Baker's Daughter, located on 7th Avenue and Dunlap are two deliciousness-filled destinations.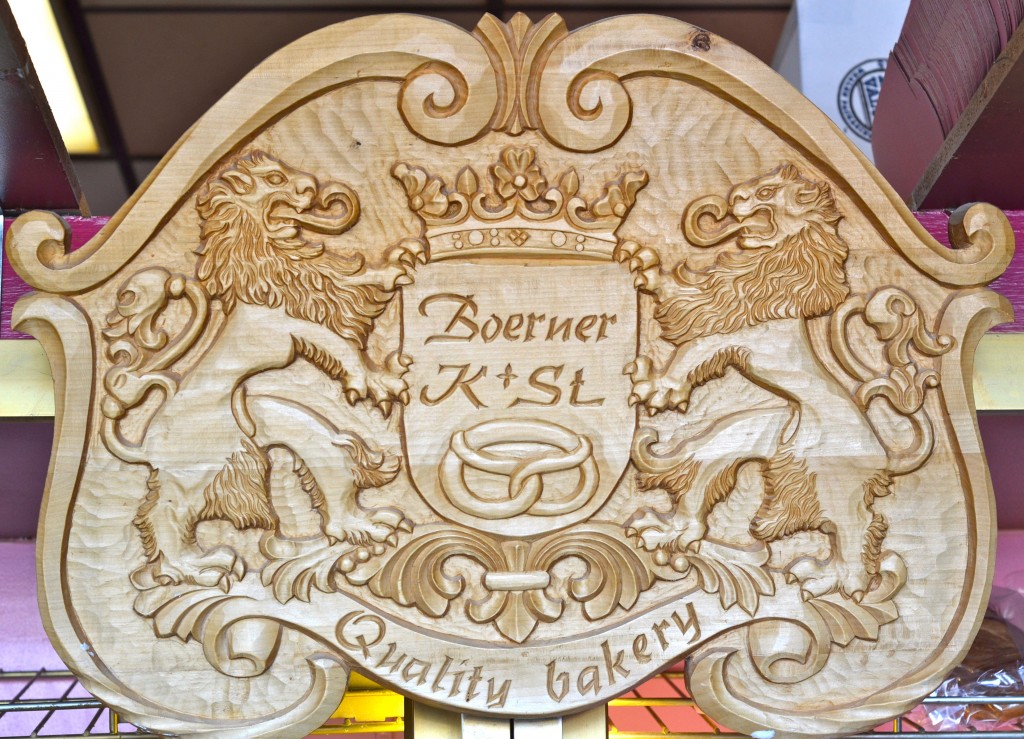 Whether your darling loves cream filled goodness…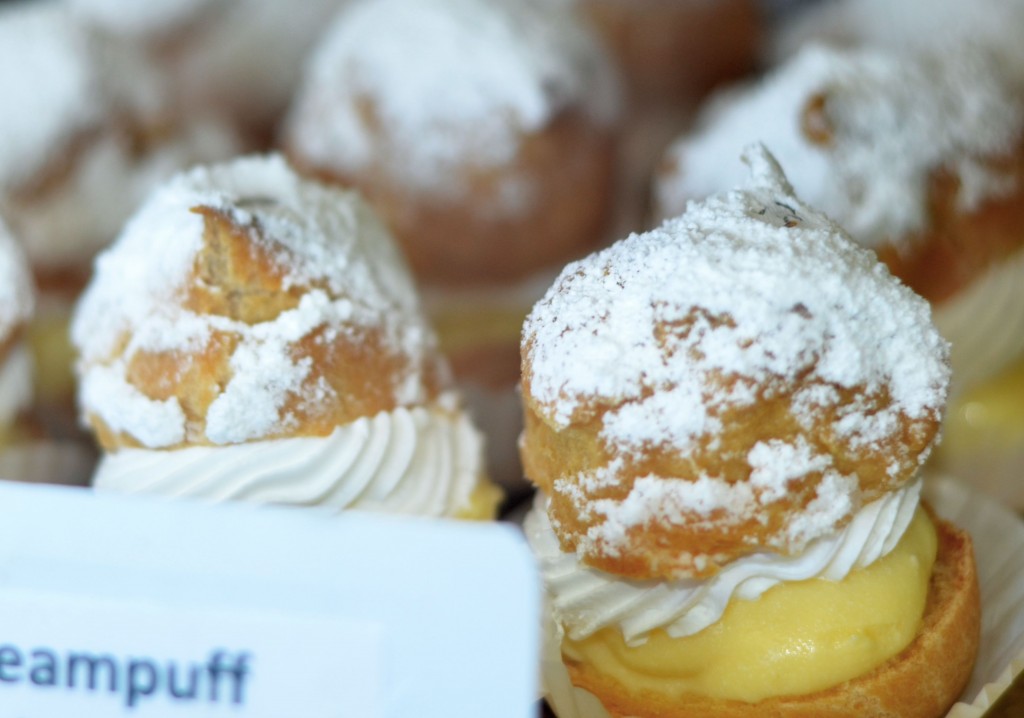 Like Creampuffs,
OR one of my favorites, Lintzer cookies.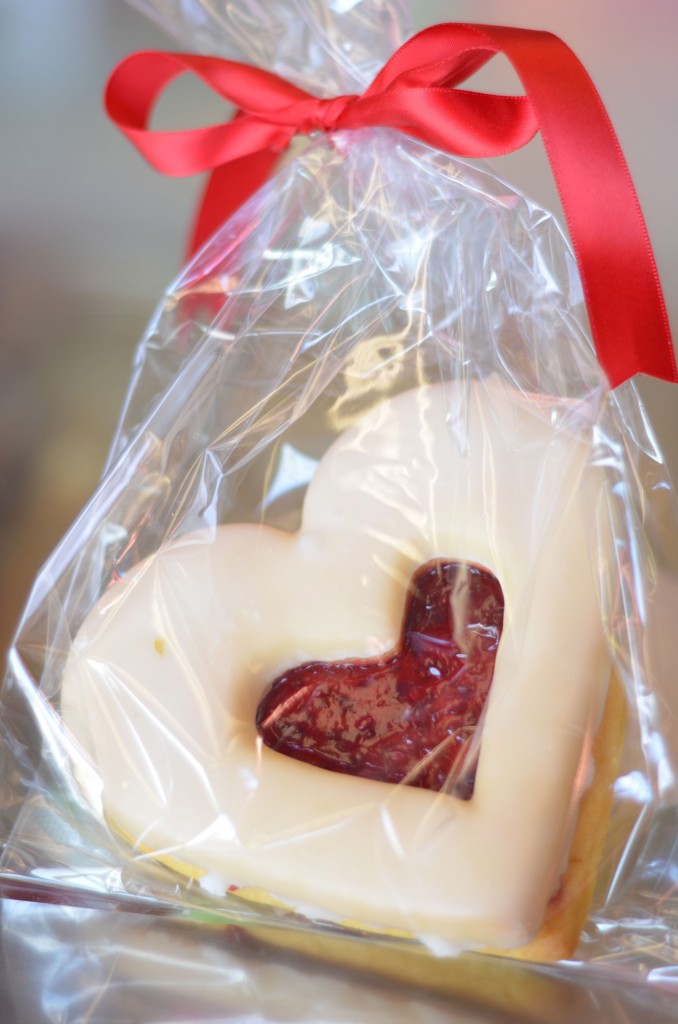 Or they're all about the chocolate (like we are at our house!).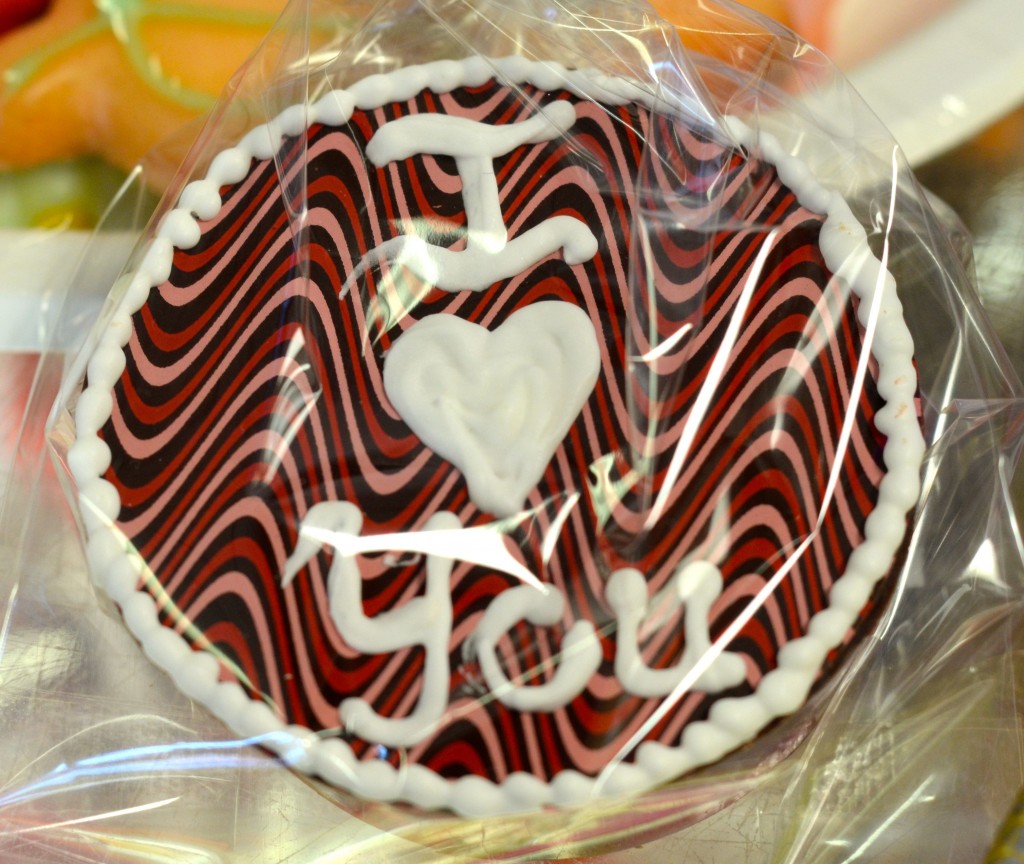 Start with a box made of chocolate, like this one.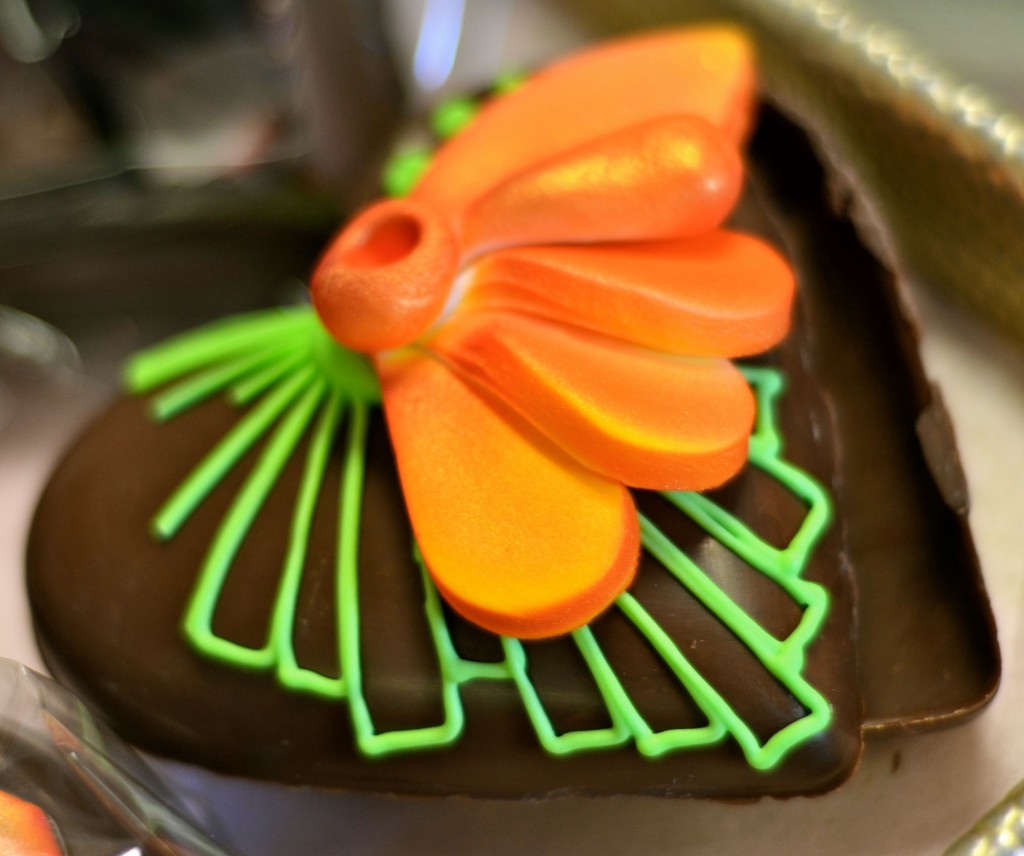 Or this one! (Excuse my "eh" photo. It's beautiful and shimmery in person!)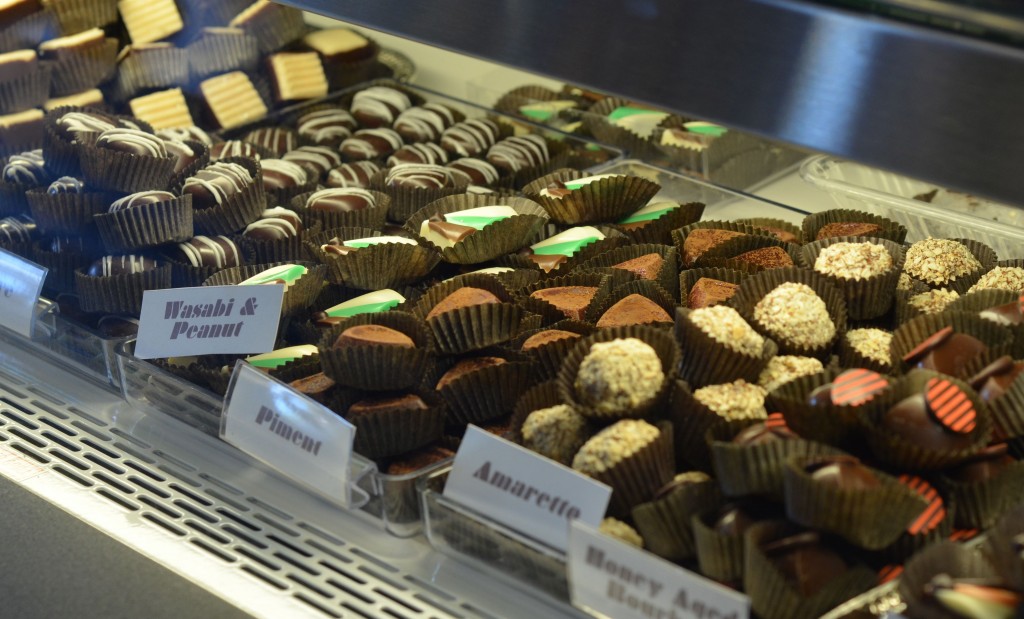 Now, you get to fill it with some of The Baker's Daughter's incredible chocolates. They're made with REAL ingredients – like honey, raspberry, amaretto etc. – not "flavorings". I LOVE these chocolates!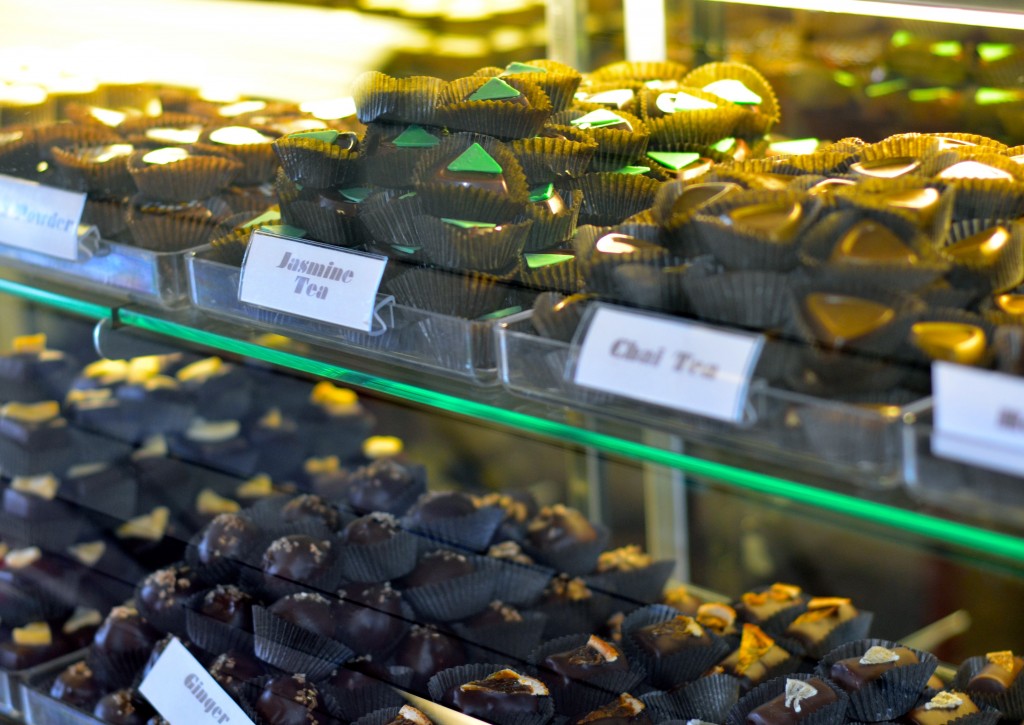 Here are some more options.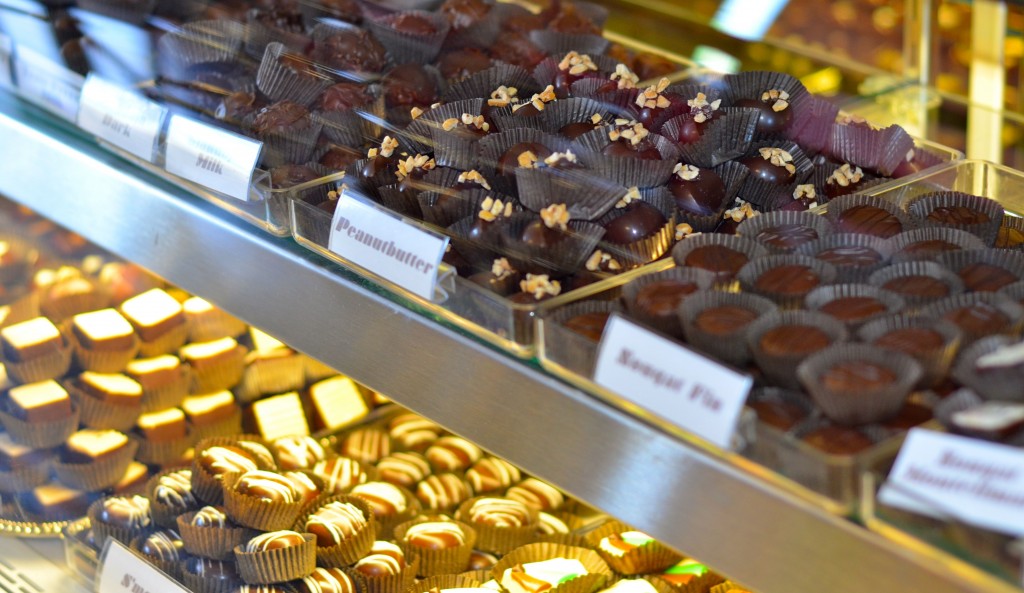 Are you hungry yet? There is a plethora of choices.
I love the word Plethora. People don't use it nearly enough.
Maybe they just need to feel like they have more choices.
Ok, there it is. If you're looking for a last minute but incredible gift for Valentine's Day, you've got it.
Karl's Bakery and The Baker's Daughter are located on the Southeast corner of 7th Avenue and Dunlap.
Gotta run. I think I'm going to make a quick stop for chocolate on the way to The Reader's Valentine's Day party.
Chocolate is a food group, right?
Want to support local businesses like this one? Share this post using the buttons below.
To get the latest updates on great local spots like this one, sign up for my newsletter. I promise not to spam you or share your address – ever.
*In the spirit of full disclosure, I should reveal that I'm NOT getting paid for this post. I just genuinely love Karl's Bakery and The Baker's Daughter, as well as their owners.