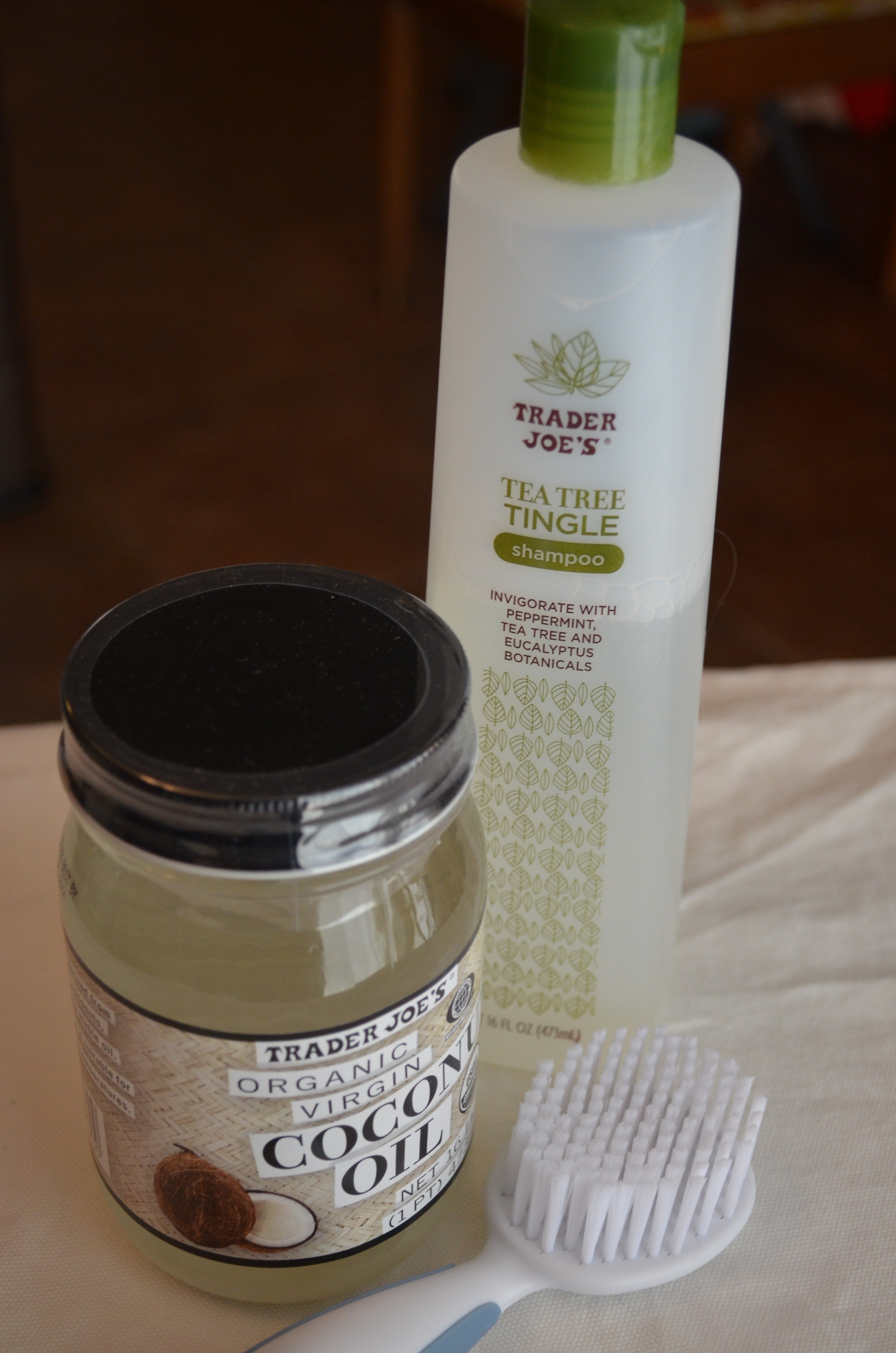 Cradle Cap is one of those things that can sneak up on us mamas, especially when we're newbies. We're so busy figuring out the whole nursing, sleep deprivation, diaper changing and how-to-decipher-baby's-cry that we might not even notice till there's a strange little crust on baby's sweet head. Gross, right? Well, it's not surprising they get it considering how many hands are touching and rubbing them and how many lips are kissing them constantly. Fortunately, cradle cap can be resolved naturally and easily if you know what to do.
First a little info. According to one of my favorite baby doctor authors, Dr. William Sears, cradle cap is seborrheic dermatitis. It can result from oil buildup, hormones and even fungal activity. Not what you want on your little baby, right? He suggests using a dandruff shampoo to deal with it. But if you're like me, you might not want to use something so harsh on your little treasure. We have a much gentler, less toxic way of handling it at my house!
Ready??? Here it is.
Coconut oil. Yep. This stuff is magic.
While it's true that you can use other oils like olive oil to follow this process, coconut oil is special. First, it's a fairly dry oil, meaning it won't leave a greasy residue behind when you put it on your little one. Don't want to mess up all those darling clothes you're dressing him or her in, right? Second, coconut has anti-fungal properties. So if your little sweetheart's cradle cap has progressed into a little fungal problem, it will help resolve the issue more quickly.
Here's what we use: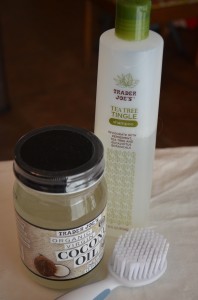 Coconut oil – Trader Joe's organic oil is cheap and lasts a long time!
Mild shampoo – We use TJ's Tea Tree oil shampoo for our whole fam. Tea tree oil is also anti-fungal and smells fresh!
Baby comb
Baby brush
*This really isn't a commercial for Trader Joe's. But, we like these products because while they're not perfect, they're fairly healthy for a reasonable price and mild enough for a baby. We don't like to use harsh chemicals (sodium laurel sulfate, parabens and DEA's etc) like those you'll find in most "gentle" baby shampoos.
Here's what we do:
***I choose a time when my baby is relaxed and happy – like right after a feeding. I connect with my little person during this process, looking straight into his eyes and smiling. Then I use a gentle, quiet voice to tell him what I'm doing. It is a calming and enjoyable time for us both.***
1. I pour a little coconut oil in my hand and gently apply to the baby's head, massaging into skin without dripping it all over him. The idea is to connect with him so he can relax. If cradle cap has spread down onto the face, I apply the oil there as well, being careful to avoid the eyes. I pay special attention to eyebrows, behind ears and around the nose.
2. After I let the oil soak in for a few minutes I use a soft baby brush to gently massage my baby's scalp, loosening the cradle cap as much as I can without distressing the baby. If it were severe, I would use a comb instead to gently scrape the crust off the baby's head.
3. Next, I hop into the shower with my little person to remove the dead skin and oil. I gently apply shampoo onto the head and massage again with the baby brush. Not only is this relaxing for my baby but it will remove more of the cradle cap if I didn't get it all the first time.
4. I carefully rinse my baby's head, using a washcloth to wash his eyebrows, around his nose and ears and to keep soap from getting in his eyes.
5. After my baby is happily bundled and diapered (don't want to have to shower again!), I give him a big smile and ask if he'd like a little massage. Then I apply a bit more coconut oil on that little head and rub it in gently. I actually use it all over my baby and he chuckles and smiles the whole time.
If a baby has severe cradle cap, it may take a  few passes to get all the crunchy stuff off his or her head. If it's severe, no need to traumatize a baby to get it all off at once. Some consistent work – a few days in a row should get it all. Once it's off, continuing to bath a baby regularly and apply the coconut oil works great to prevent cradle cap from re-occuring.
I used this method with my earlier babies and had great success. However, it's possible to avoid cradle cap completely (as I did with my last!) by using coconut oil and bathing baby regularly to prevent it from building up in the first place. Coconut oil has been the perfect massage and moisturizing oil for our babies.
Just one more way to naturally prevent or treat a normal baby issue from the Organic Mama Cafe.
Did you like this post? Take a moment to share it with a friend on Pinterest or Facebook.
Better yet, if you haven't yet signed up for my email list, do it now so you don't miss a post.
[wysija_form id="1″]
Looking for a boost in milk production? Try my awesome Flourless Lactation Cookies! They're great even if you're not nursing.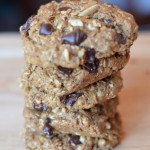 Linked up to Frugally Sustainable today!